Golf and Pain-Free Living with Prolete
Embrace a Whole New Approach that leaves your Mind and Body Thriving....
Getting Fit and Feeling Good for a Lifetime.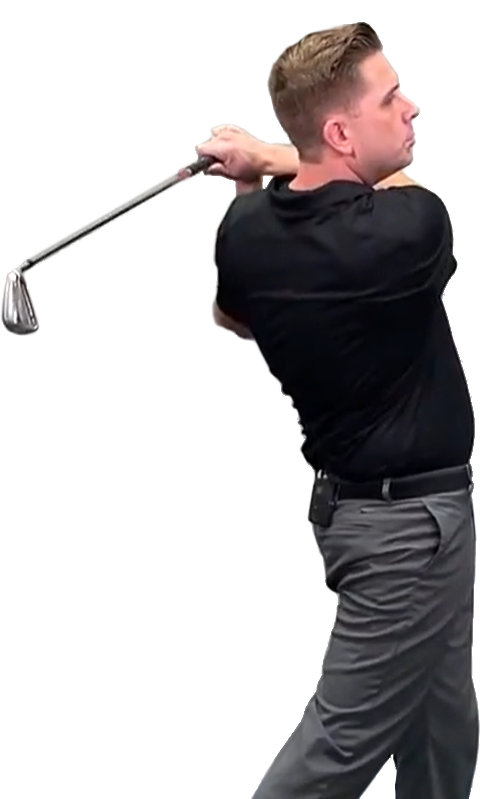 We've been told we're the problem for so long; most of us actually believe it's true.
Hours in the gym and on the range, thousands spent on equipment and lessons, injuries you've pushed through to keep playing, instructors telling you to practice more and try harder.
You've tried everything to "fix your swing."
But what do you do when you feel like all the things you've tried haven't worked?
The truth is, it's already within you.  The instinct to trust yourself has been taken away by the rules of the golf industry. 
There is a way to build strength, improve your game and your quality of life without feeling depleted or overhauling your entire swing.
Focusing on the right way to create a consistent practice where you can achieve total mind and body conditioning, undoing damage from stress, and revitalizing your mental and physical strength.
We've been conditioned to believe that golf is hard and that we have to swing with as much force and effort as possible.  Golf may not be easy, but hitting a little white ball with a stick shouldn't be hard and it certainly shouldn't be painful.  
I've always been obsessed with distance and how it's produced.  Mike Austin set the world record nearly 50 years ago and had a powerful, effortless swing that didn't look anything like the World Long Drive competitors of today. 
Tiger Woods fundamentally changed the game to one where top performers were physical athletes. Since 2002, if you want to hit the ball far, you go to the gym and swing with everything you've got.
The biggest issue with this approach is injury.
The number of people who destroy their bodies and need surgery at a younger and younger age is astonishing.  Tiger has suffered stress fractures in his left tibia, a ruptured ACL, a ruptured achilles, neck injuries, and a total of 5 back surgeries, all golf related.
Surgery mends the break, but it doesn't solve the problem.  To quote Bishop Desmond Tutu, "There comes a point where we need to stop just pulling people out of the river. We need to go upstream and find out why they're falling in."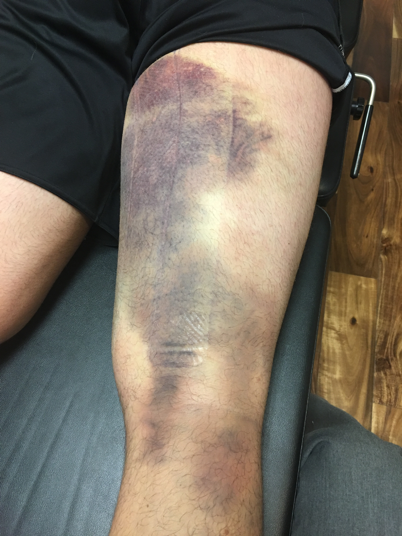 Years ago, I tore my hamstring chasing distance... twice. And the worst part is, I was getting shorter off the tee, not longer.  I knew there had to be a better way to play and enjoy golf.
I'm a student of physics and kinesiology and I've worked with professional athletes and coaches since I was 16.
Golf is Technical, Tactical, Mental, Physical, and Emotional.  
It's the physical bit that is the most misunderstood. Between the media and just wanting to show off for your friends, we are taught that effort = results. (Even ladies overswing driver.)
Golf shouldn't hurt and it certainly shouldn't lead to surgery.
I believe in a Powerful, Effortless, Pain-Free Golf Swing.  
Prolete Golf Membership
At the Prolete Performance Center in Arizona, we address all aspects of golf; Physical, Mental, Emotional, Technical, & Tactical.
For the first time ever, to help more people, we are creating an online membership where you will get access to all the videos, instruction, and programs we create.
We'll have new videos for you every week and a monthly calendar complete with daily fitness and golf training you can do from the comfort of your living room. Most of the exercises and drills can be done in under 15 minutes a day.
Improve your posture, increase your range of motion, build stability in your core, and discover a powerful, effortless, pain-free golf swing.
In-season, off-season... there's never a bad time to work on yourself.
Because we are just getting started with the Prolete Golf Membership... we have an incredible introductory offer for anyone who wants early access and to be a part of our growth.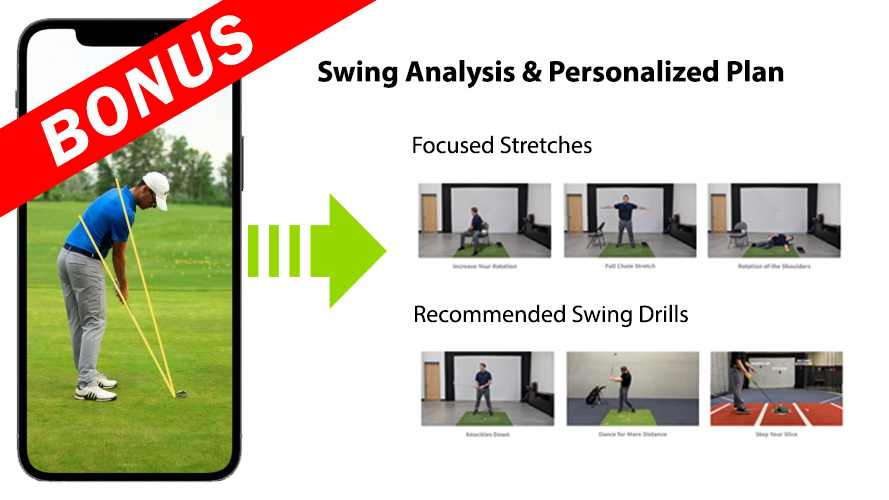 When you join today... you'll get a FREE Monthly Online Lesson as part of your membership.  (A $50 Value.)
Become a Member Today » Select your plan below.  
Monthly
*Billed at $27 monthly.  Cancel anytime.
Join Now
6-Month
*Billed at $150 every 6 months.
Join Now
Best Deal
Annual
*Billed at $228 every year.
Join Now
Golf and Pain-Free Living with Prolete
Embrace a Whole New Approach that leaves your Mind and Body Thriving....
Getting Fit and Feeling Good for a Lifetime.
+
What do I get with my membership?
Membership grants you access to a growing library of videos that will cover all aspects of the game, organized and cross referenced for easy searching.  You can also save your favorite videos to your account for easy access.
Along with access to exclusive instructional video series and programs designed to advance your game to the next level, we publish a monthly workout calendar designed to eliminate decision fatigue and build consistency.
As a part of this introductory offer, you also get one free online lesson each month for the life of your membership.
+
Is it just one online lesson?
As a part of this introductory offer, you get one free online lesson each month for the life of your membership.
Instructions for claiming your free online lesson each month will be in your account.  As well, you can always email support@prolete-athletics.com with any questions or issues.
+
Can I purchase additional online lessons?
Yes! You can purchase additional online lessons.  Just let your instructor know that you are interested in additional lessons and they can help find a solution that fits your needs.
+
Can I switch instructors?
Our instructors have limited availability.  Free lessons are assigned to instructors based on the order they were received and availability.  If you have a request for a specific instructor, please let us know in your questionnaire and we will do our best to accommodate your request, however we cannot make any guarantees.
+
How does the online lesson work?
All online lessons begin with a questionnaire, then you will be able to upload a video of your swing.  A professional swing coach will review your questionnaire and video to provide specific feedback and usually a drill or two to help you achieve the desired outcome.  Most lessons are returned within 24 - 48 hours.
+
Do you have access to all the videos all the time?
Yes!  As part of your membership, you will have access to all the videos all the time.
You can follow along with the monthly calendar or choose one of your favorites.
+
Do I have to follow the calendar?  What if I miss a day?  Do I have to do all the videos in order?
Instructional video series and programs are designed to be progressive, meaning that you should watch each video and do the drills and exercises in order at your own pace.  
The monthly workout calendar is designed to eliminate decision fatigue and build consistency.  The drills and exercises can be done independently of the other videos.  In fact, if you aren't keen on the topic of the day, we encourage you to choose one of your favorites.  It's perfectly fine to miss a day, but the more consistent you can be, the better and faster you feel the benefits.
+
Can you save videos to your favorites?
Yes! You can save videos to your favorites list and see them in your account.
+
How many videos are in the library now?
We are still building out our physical performance center and the digital library.  We expect to add a minimum of 30 videos per month for the foreseeable future.  
When you become a member today, you lock in today's price and the introductory offer of a free online lesson each month for the life of your membership.
+
How often do you publish new content?
We publish new videos every week.  As a member, you'll be first to know when a new video is available!
+
How is this different from the 100 other memberships and online lessons out there?
The difference is in our approach.
Most golf instruction focuses solely on the technical and tactical aspects of golf.
Most fitness programs focus solely on strength and conditioning.
We focus on functional movement as a prerequisite.  A consistent daily routine of just 15 minutes can improve your game, and leave your mind and body thriving.... Getting fit and feeling good for a lifetime.
+
I've had a knee/hip/shoulder replacement and multiple vertebrae in my spine fused.  Can this help me play golf again?
I'm not a doctor and legally speaking you should 100% ask your doctor before doing any kind of physical activity.  On the flip side, doctors get paid to fix breaks, not prevent them from happening.
If you've already had a major surgery... or expect to have one in the future, this program is for you.  Most surgeries lead to additional surgeries because it doesn't solve the underlying problem.  The fact that you need(ed) one surgery suggests that you have a serious underlying problem.
I've worked with a lot of players over the years, at all levels, and no one wants to go through their exercises each day... that is, until after they have paid for a $10 - $50,000 surgery.
Exercises designed to improve strength, stability, and range of movement can prevent further injury and often speed the healing process.  Your free online lesson will address your specific limitations and needs.
What You Save – In person lessons at the Prolete Performance Center cost $350/hr + travel expenses. Our online program is available at a fraction of the cost. Save big while learning all of our powerful secrets and still getting personalized instruction.
USE AT YOUR OWN RISK:
 Consult a physician before performing this or any exercise program. It is your responsibility to evaluate your own medical and physical condition, or that of your clients, and to independently determine whether to perform, use or adapt any of the information or content on this web site. Any exercise program may result in injury. By voluntarily undertaking any exercise displayed on this web site, you assume the risk of any resulting injury. Prolete Athletics and those represented here are not responsible for any injury or property damage from the use, misuse, or abuse of the information or products described herein.