Limited Time Offer – Ends 12/31/2022 at Midnight!
The Most Effective Way to Learn and Improve Your Game
Custom Online Coaching
Get the results you want with personalized Custom Online Coaching!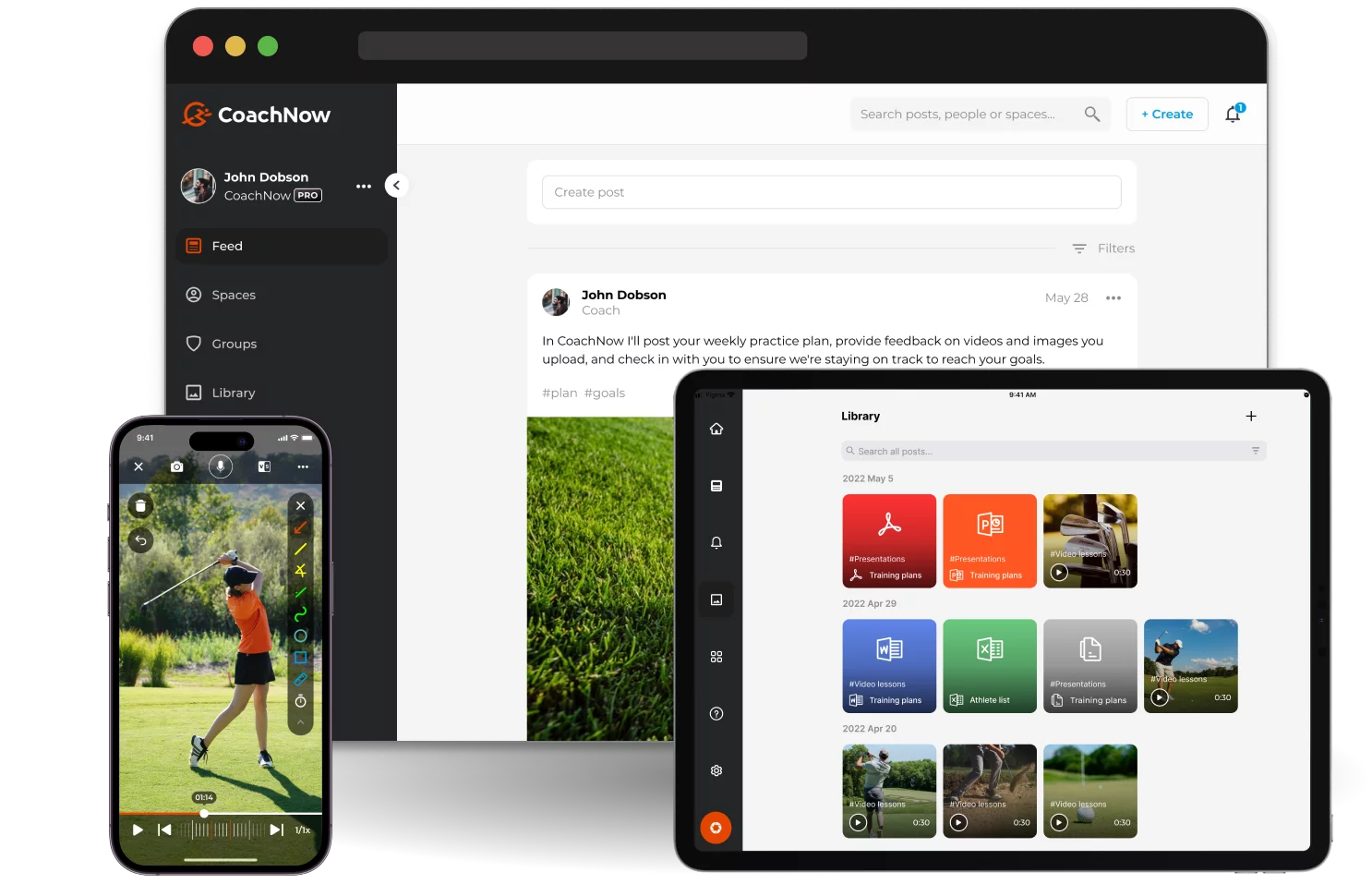 Sign Up Today for Only: $999 $499
Yes! I Want Custom Online Coaching »
Click Here to Sign Up for Custom Online Coaching »

Traditional one-hour lessons are NOT the most effective...
In a traditional one-hour live lesson, you have two options...
Try to cover as much ground as you can...
Work on just one thing and spend the hour practicing.
THEN... When you have questions after your lesson, whether it's later that day or in a week... you have to book another lesson.
Custom Online Coaching is the solution.
1-on-1 Online Coaching for faster and easier game improvement ... the MODERN way.
Whether you're...
Just picking up the game and are looking for your first lesson...
You want to start winning your weekly skins game...
Or you're competing on an amateur or professional level...
The BEST way to hit the ball better and shoot lower scores - that's been proven by Tour Pros for decades - is with frequent and personalized feedback from a great coach.
Otherwise, you go in circles... trying tip after tip and taking 1 lesson per month.
Only to get more confused and make your game WORSE instead of better... One day, your swing feels great. The next, it's GONE.
Sound familiar? If so, you're not alone.
We've upgraded HOW lessons are taught, to make understanding and integrating them much, much easier.
There are 3 MAJOR improvements we've made...
UNLIMITED - You never have to worry about a meter running or booking another lesson. If you have a question or a thought... send it over. Plus, we're able to suggest other areas of opportunity without worring about increasing your investment.
VIDEO - We make prolific use of video. Video lets us clearly communicate and demonstrate while also giving you the opportunity to re-watch as many times as you need.
TRACKING - What gets measured, gets managed. We track the key performance indicators that match the results you want, and keep it all organized in your own coaching space.
This isn't just a couple swing reviews each month...
Get a customized online program and practice plan centered around you and your goals... PLUS Unlimited access to a coach via text, email, or through the CoachNow app... all with a <24 hour response time.
Normally, custom programming and unlimited coaching access is $999, but as a year-end special... until 12/31/2022 at midnight, you can get Custom Online Coaching for only $499 per month... but hurry it's only available until the end of the year or 100 new students, whichever happens fist.
Join today and my team and I will work to ensure you always have the support you need.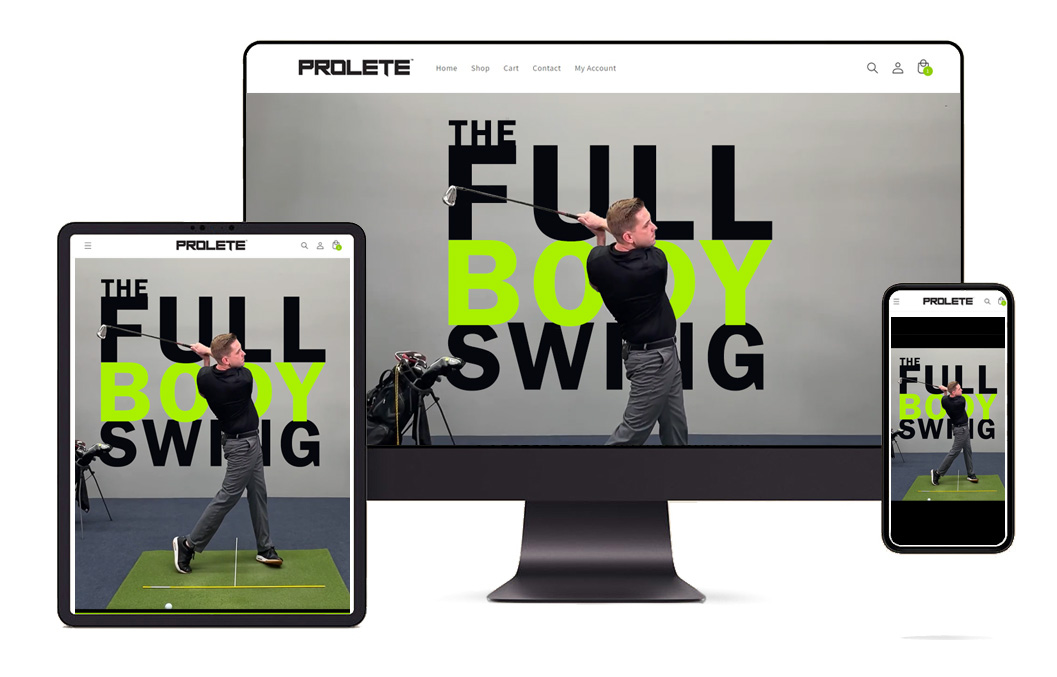 Custom Online Coaching
What do you get...?
Personal Training Space in CoachNow. (Available on the computer or in an app for Apple and Android.)
Custom Training Program based on you, where you're at and where you want to be.
Complete Coaching including Tactical, Technical, Mental, and Physical based on your goals.
Unlimited Video - Send in as much and as many videos as you want. We firmly believe video is one of the best and fastest tools for improving.
Unlimited Text & Email - Submit questions and get answers anytime through CoachNow, Text, or Email... whatever method works best for you.
<24 Hour Response Time on all questions and videos. Usually much faster, but always within 24 hours.
PLUS... GET $163.99 in
FREE BONUSES
↓ ↓ ↓
– BONUS 1 –
By Ordering The Full Body Swing Today, You'll Also Receive... Faults & Fixes (
Value: $67
)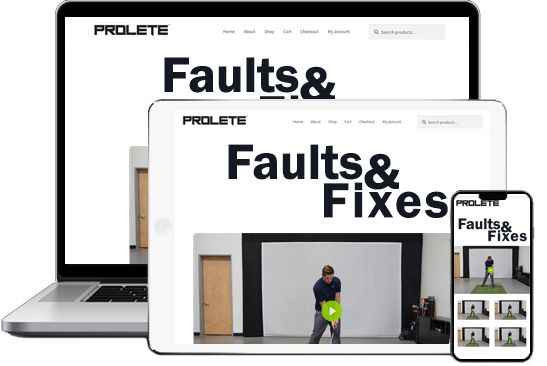 When you're at home and on the range, you can work on making changes to your swing. When you're warming up or in the middle of a round... you need a quick fix. Faults & Fixes addresses the most common issues and how to make adjustments on the fly.
A Total Value of $260.99
ORDER SUMMARY
The Full Body Swing - HD Video Program - $97
BONUS - Faults & Fixes - $67
BONUS - Distance Booster - $67
BONUS - The Full Body Swing eBook - $29.99
Lifetime Access
Total $260.99
Sign Up Today for Only: $999 $499
Yes! I Want Custom Online Coaching »
Click Here to Sign Up for Custom Online Coaching »

Process
Step 1 - Starts with a survey. Basically... What are you goals? Where are you currently at? What do you need to work on? Step 2 - Send us some film.
How do you get the most out of Custom Online Coaching?
How to use? About Jared Smith
+
Does The Full Body Swing work for beginners?
Absolutely! In fact, you can save yourself years of frustration and pain by learning the natural way to swing a club using your full body.
+
Does The Full Body Swing work for seniors?
Of course! As we get older, we start to lose mobility and distance in our swing. The usual way of trying to swing harder only results in pain and frustration. Learning the Full Body Swing will allow you to continue to enjoy playing golf with a powerful swing that is easy, smooth and pain-free.
+
Does The Full Body Swing work for high level players?
Yes! There are two types of high-level players: Great Ball Strikers and Great Course Managers. If you are just really good at managing the course, learning The Full Body Swing will help you improve your swing and your score. If you are already a great ball striker, you likely already use much of The Full Body Swing methodology, but do you have pain during or after a round of golf? Pain is your body's way of telling you something is wrong. Learning The Full Body Swing will help you identify what you are doing that is causing you pain and give you an alternative to continue playing without pain.
+
How is The Full Body Swing different from other methods?
I've learned and played with nearly every swing method out there. The swing I was coached into when I was younger caused me chronic neck pain and I ended up tearing my hamstring twice! This is why I had to find a better way to swing a club. A swing that was pain-free but still powerful. The Full Body Swing teaches you how to use your entire body in the proper sequence to create a swing that works with your body instead of against it.
+
How long does it take to learn The Full Body Swing?
You can learn The Full Body swing with just 10 minutes of practice a day. You don't have to be at the range or even hit a ball. Learning to use your body effectively is actually easier to learn without a ball. With The Full Body Swing, you learn how to swing well using your full body first. Then, ball striking is simply a function of putting a ball in your swing path. Swinging a club to hit a ball should be simple and easy. When you have a powerful swing that is pain-free, you can actually enjoy a round of Golf.
Yes, every purchase at Prolete Athletics comes with a 30-Day Money Back Guarantee. If you don't love this program and decide it's not for you, simply contact support@prolete-athletics.com for return and refund information.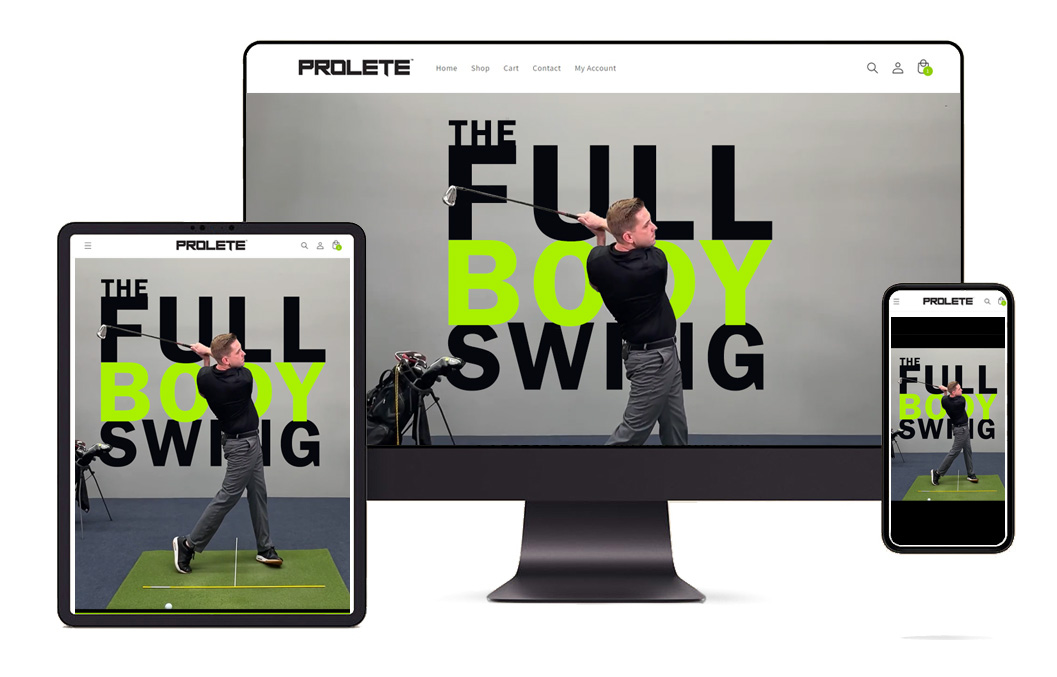 Sign Up Today for Only: $999 $499
Yes! I Want Custom Online Coaching »
Click Here to Sign Up for Custom Online Coaching »

Terms: This is a monthly subscription for $999 $499. This program is month-to-month. There is no commitment. You can cancel anytime by managing your recurring payments in your account, contacting support@prolete-athletics.com or telling your coach. This subscription automatically renews and charges the card on file every month. There are no refunds for this program. It's on you to use the program.
Disclaimer: Individual results may vary. Prolete Athletics, the creators, and producers of these programs specifically disclaims liability for incidental or consequential damages and assumes no responsibility or liability for any loss or damage suffered by any person as a result of the use or misuse of any of the information or content in this program or any reliance thereon. This program is for informational purposes only and makes no claim as to the fitness or the information for any individual or group. Consult a physician before performing this or any exercise program. It is your responsibility to evaluate your own medical and physical condition, or that of your clients, and to independently determine whether to perform, use or adapt any of the information or content herein. Any exercise program may result in injury. By voluntarily undertaking any exercise displayed on this website you assume the risk of any resulting injury.